Attendance
Our Mission Statement is:
'To educate each and every unique child in our care, to hear and respond to what God calls them to be'
France Trip - Parent Meeting Information - click here
Congratulations and a huge thank you to all those who are working towards improved attendance at Saint John Wall Catholic School! Thank you to all parents, carers and pupils for promoting excellent school attendance which has meant we have been successful in being awarded these certificates! Keep up the good work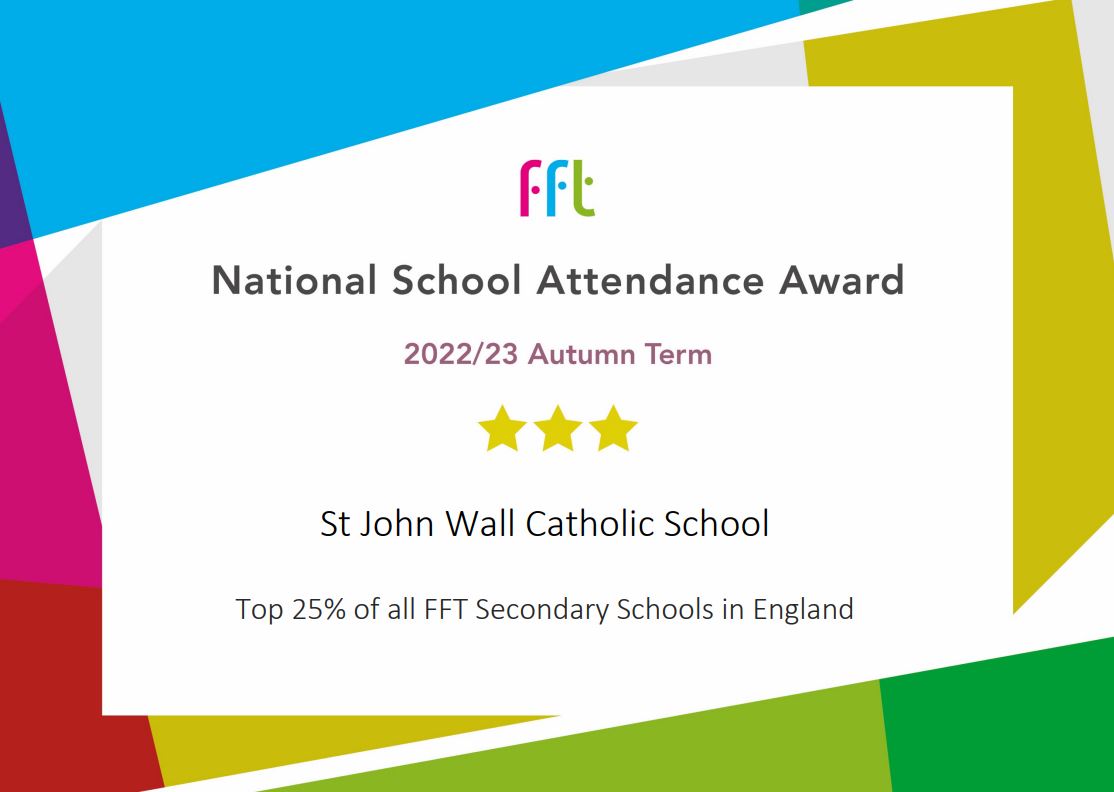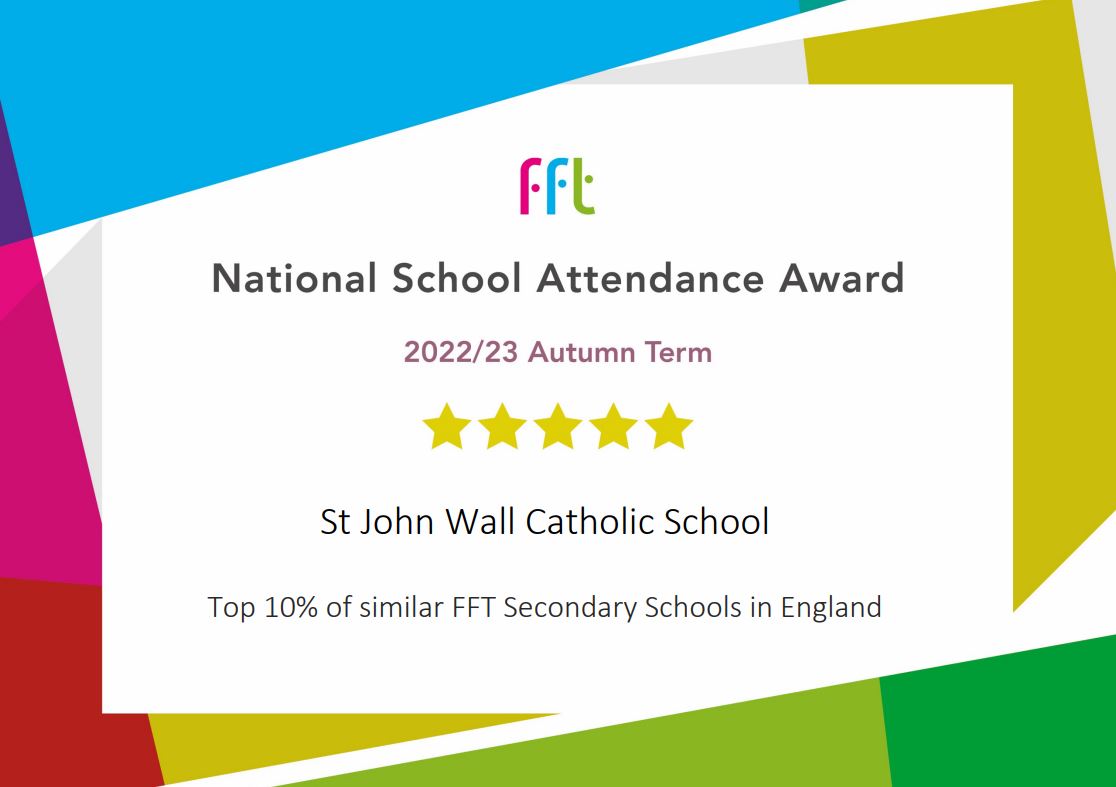 Expectations
At Saint John Wall we expect all our pupils to aim for 95% attendance, and we would like to congratulate the many parents and carers who make sure their children attend school regularly. We all know that absence disrupts the education of the individual pupil and in some cases the whole class.
Good habits
We foster our young people's gifts and talents so they are equipped with skills, knowledge and qualifications to create opportunities to be able to respond to God's calling.
This means that we aspire to give every child the opportunity to explore their vocation in life and practice key skills specifically being in school every day and on time. Good attendance ensures our pupils achieve their best both academically and personally, and also demonstrates reliability which will help prepare children for life beyond education and looks positive to future employers.
Our focus on the behaviour and attitudes of our young learners is supported by our personal development curriculum which gives pupils opportunities during the academic year to participate in workshops, collective worship, theme days, visiting speakers which offers pupils meaningful opportunities to reflect on their own journeys as well as hear from aspirational speakers who's own work ethics underpin the values we place on being in school everyday.
Ultimately, we aim to prepare pupils for being active, generous and compassionate citizens, to be equipped with skills and knowledge to be active, valuable and reliable members of their community as well as stable employees in the world of work.
Punctual and regular attendance is an essential requirement for successful learning.
You need to be in school to achieve your best.
Pupils that are in school every day and on time are rewarded through our positive points system, year group rewards celebrations and form group celebrations each term. The pastoral team use attendance data to decide if pupils can attend trips.

Is your attendance negatively impacting your Saints League achievement?
How can SJW help you support your child in attending school? - click here
Do you need to call school to report an absence? click here
Medical Conditions or Allergies - click here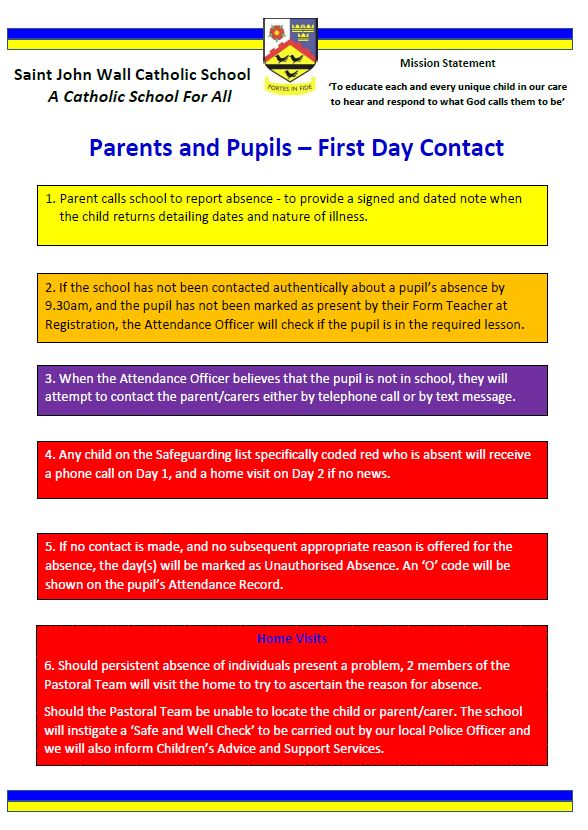 Are you aware that...