Year 6
Headteacher Message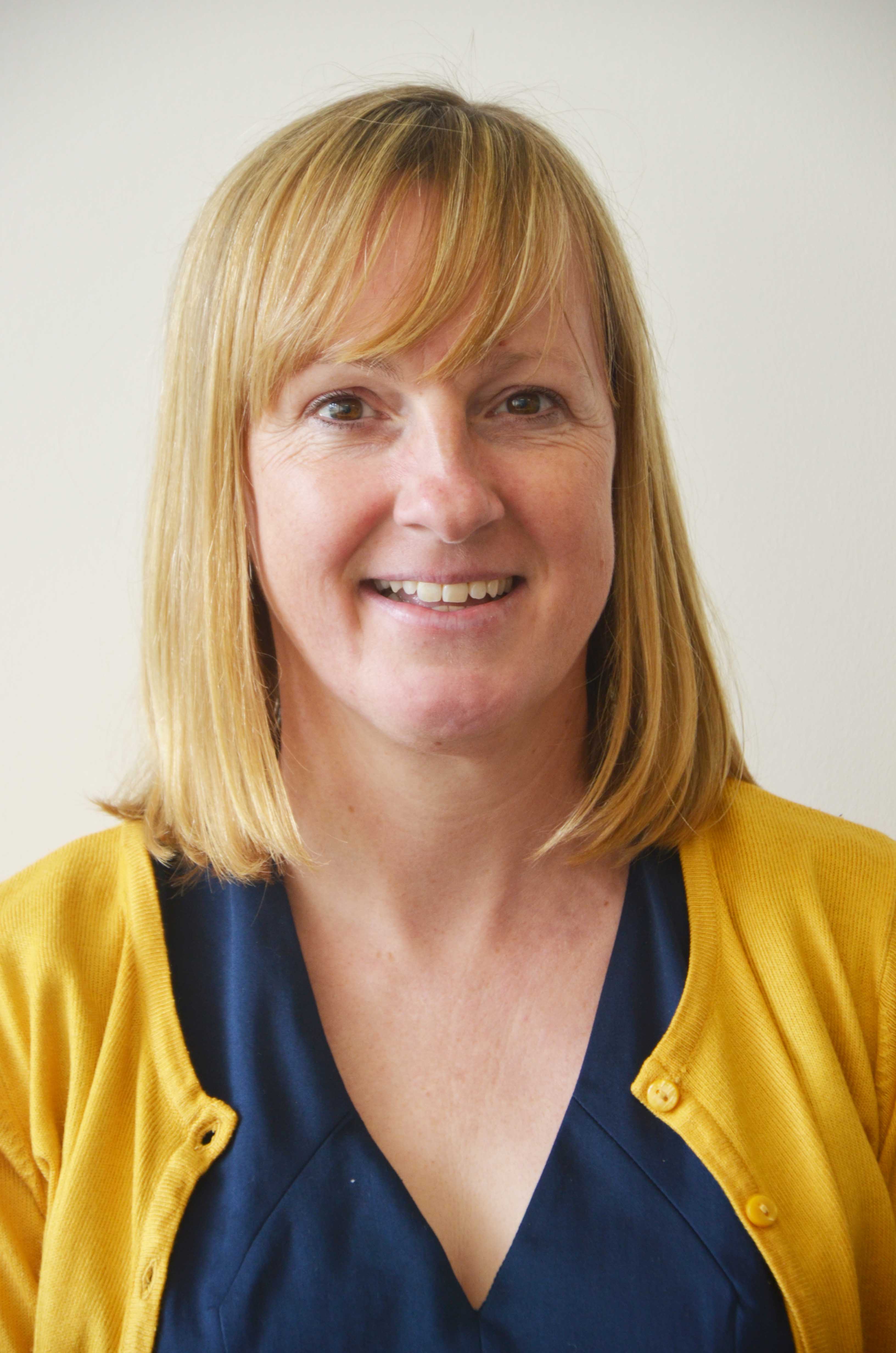 Miss Marston
"I am really pleased that you will be joining us in September to take the next steps on your educational journey at Saint John Wall Catholic School. We are a Catholic School For All and we welcome pupils and their families from all cultural and faith backgrounds, whilst encouraging you to actively participate in our Catholic Ethos. Click here to see my full message about the school's mission and ethos".
Your Head of Year
Mrs Ellis
"Hello! My name is Mrs Ellis and I will be your Head of Year from September. I am really excited to meet each and every one of you. I am so sorry that we will not be able to meet properly just yet, but I am sure that when it is safe to do so we will all be able to get to know one another and settle in quickly within our Saint John Wall Family.
You'll be able to find me in school within the Head of Year Office which is close to our main Reception and the playground. You are always welcome to come and see me for a chat and to help me get to know you better. Don't forget if you have any questions about what school life is like you can email us on formtutor@sjw.bham.sch.uk and we will do our best to give you the answer that you need!" Stay safe!
Meet your Form Teachers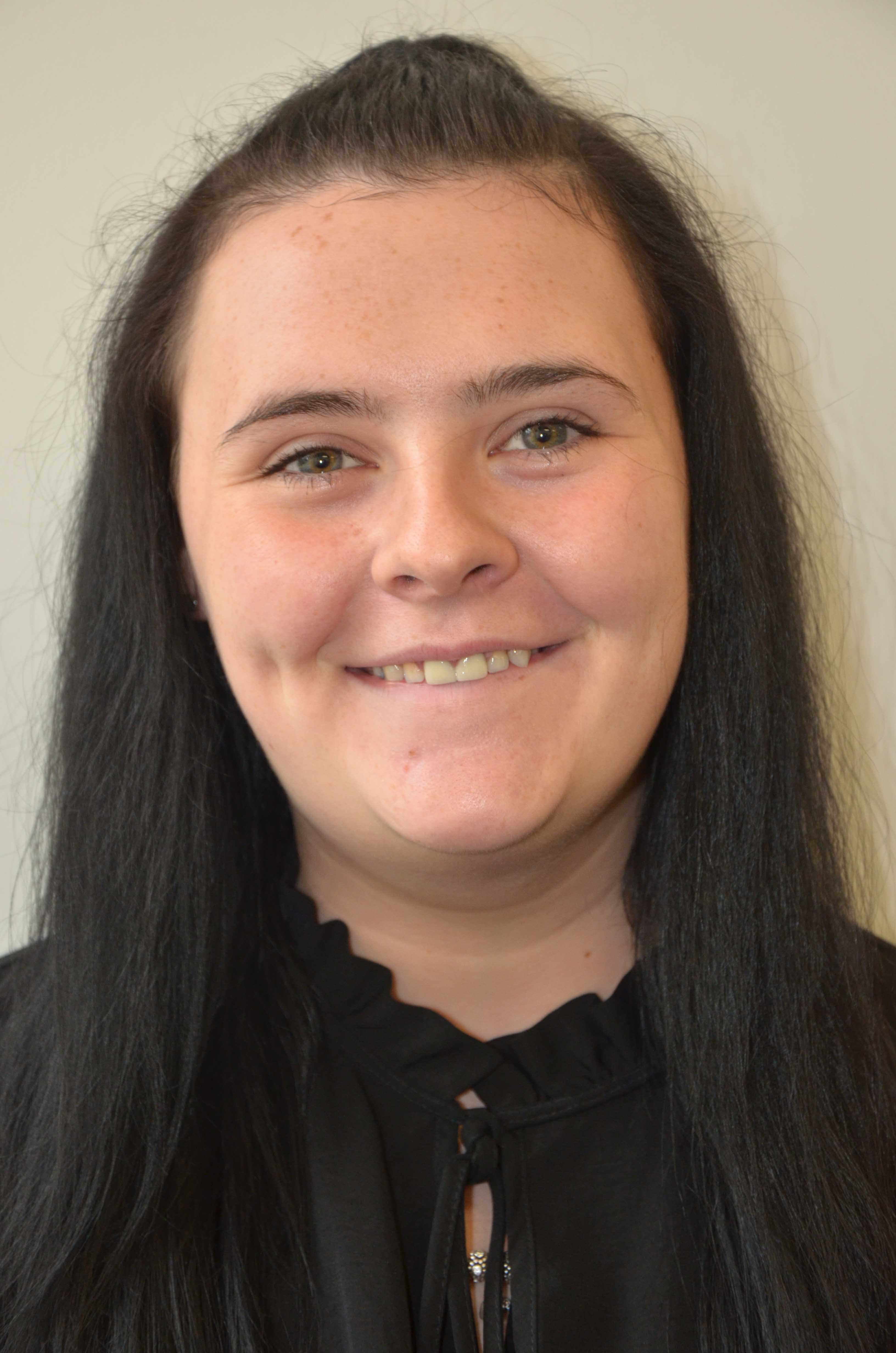 Miss Cummings - 7CUG
"I hope you are well, keeping safe and are very excited to join the Saint John Wall family very soon. My name is Miss Cummings and I am the Drama Teacher here and like you this is my first year at the school, so I know how it feels to be nervous but also excited to be part of the school community. I know it has been very strange over the last few months with your final year of Primary school coming to an end so soon, but rest assured you have nothing to worry about when becoming a Year 7 pupil.
So a little bit about me! I am originally from Northern Ireland but have been in England for four years now. I love Drama and everything about it from going to the Theatre, being on stage and also getting the chance to explore plays. My favourite musical is Calamity Jane and my favourite play is A Streetcar Named Desire. I enjoy exploring new places, learning new things and snow but most of all I enjoy just relaxing with my friends and family. I also love Pugs, hummus and coffee (which you will probably see in my hand every day). However, I am not a huge fan of mushrooms, writing in blue ink and spiders.
Even though this is my first year at the school, I had the pleasure of being part of this family during my Teacher Training and I am so excited to be returning as a Teacher. Saint John Wall is a wonderful school, with staff and pupils who make you feel so welcome and are always willing to support you in anything you need. This school is so unique, with a range of backgrounds and cultures. You can be yourself and also strive to become what God wants you to be.

I look forward to meeting you all in September!"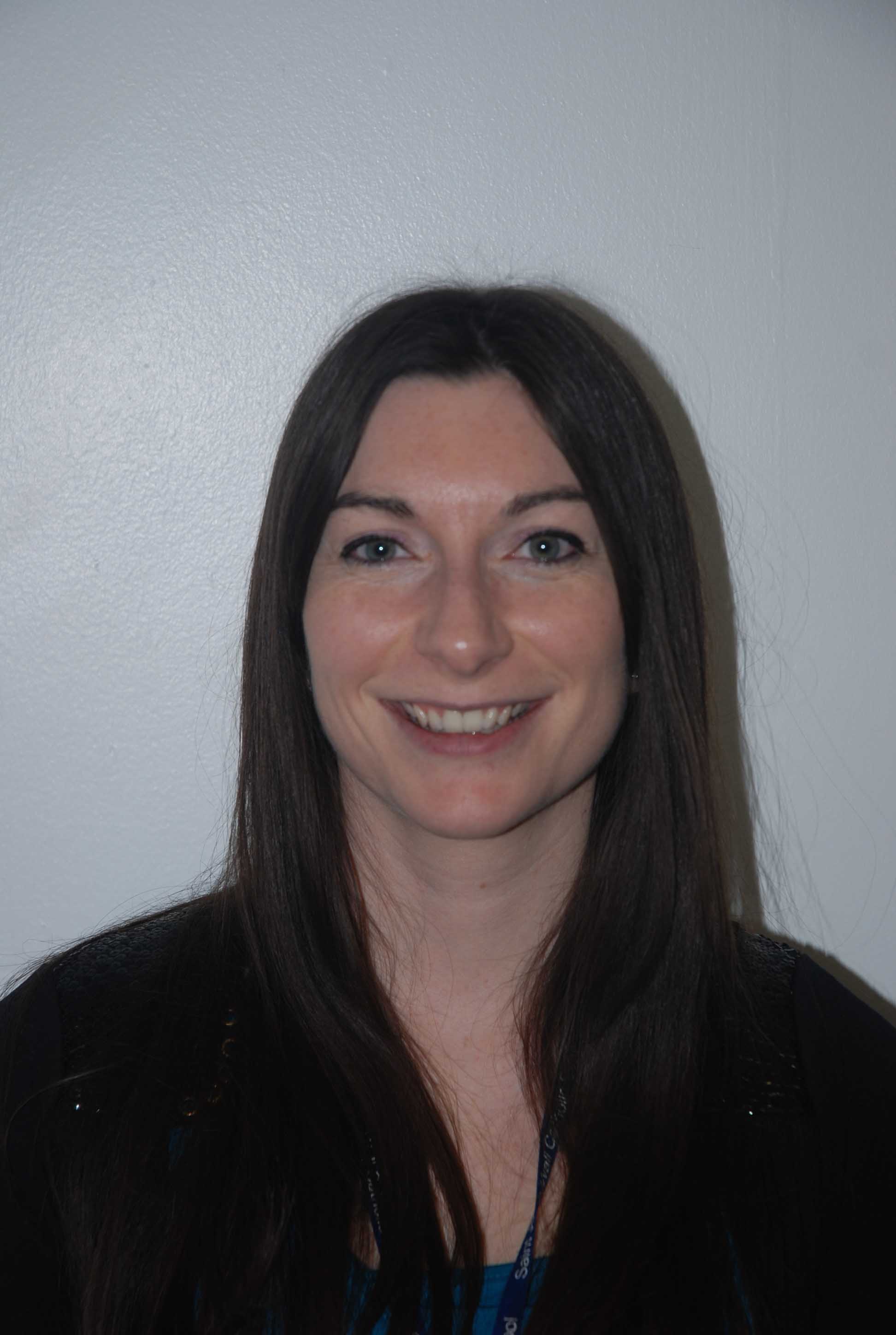 Miss Flinn - 7FLI
My name is Miss Flinn and I teach English. I absolutely love teaching, particularly English Literature, as I enjoy digging deep to find hidden meanings within stories. English at SJW is lots of fun in Year 7 as we get to read some fantastic stories and there's also the chance for a bit of drama!
Teachers are very busy people, but in my spare time I enjoy playing the violin and singing - loudly! I'm a keen traveller too so I love researching interesting places to visit and planning my next holiday!
I'm really looking forward to meeting my new form 7FLI in September and hearing all of your wonderful stories about your lives and experiences so far. There will be plenty more fun memories to make on your SJW journey - I feel privileged and fortunate to be part of that journey.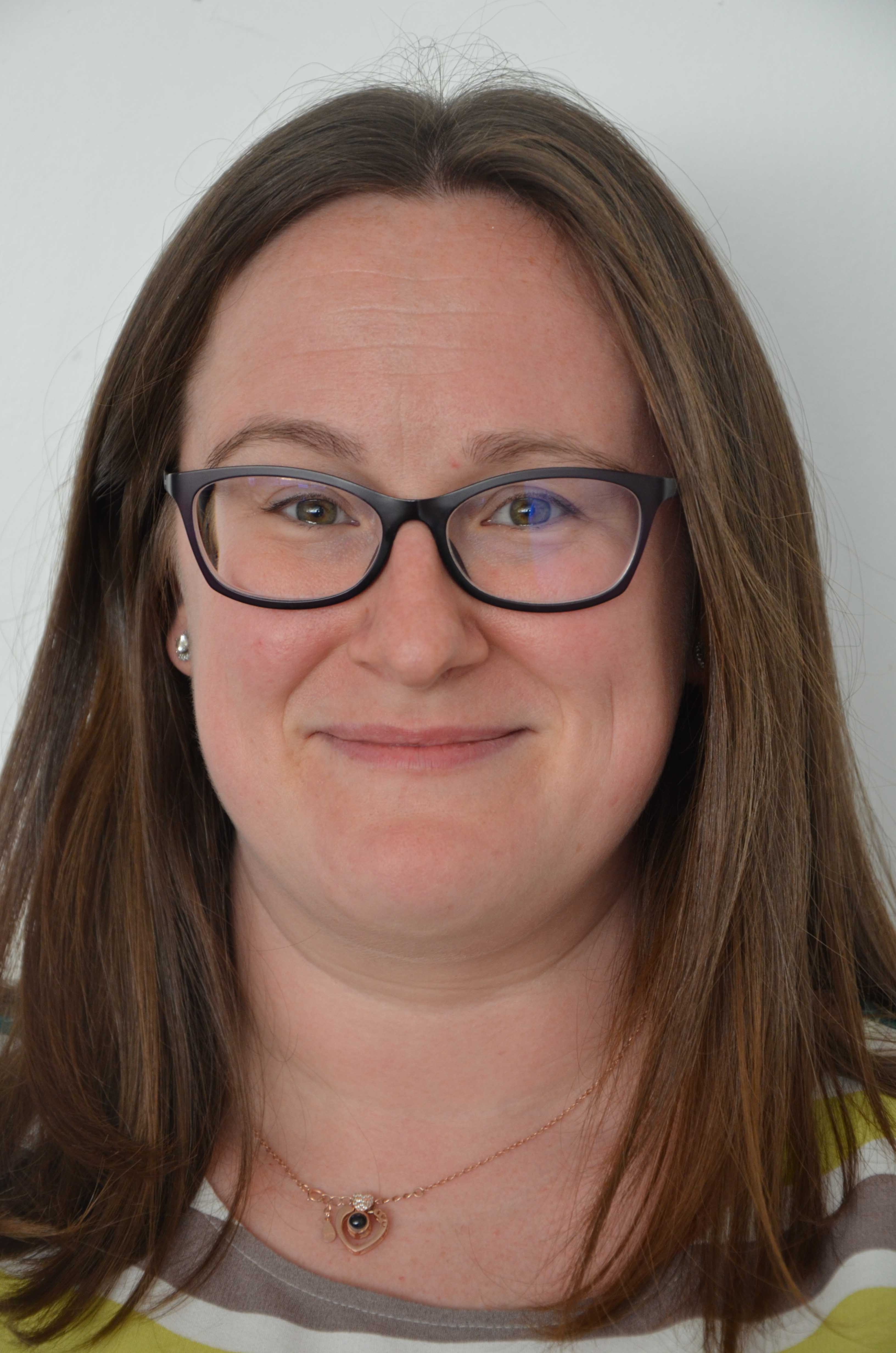 Mrs Wallace - 7WAL
"Hello 7WAL! My name is Mrs Wallace and I'm one of the languages teachers here at SJW. I have been a teacher here since 2019 and I love working at SJW because everyone is so welcoming. The staff and pupils are very kind and thoughtful and they all helped me a lot when I first needed to find my way around.
My favourite things to do when I'm not teaching are reading and cooking – I make one of the best vegetable lasagnes in the world! During the school holidays I often travel to visit my friends and family. I have friends that live in Holland, France and Spain. I enjoy watching cricket, especially the Twenty20 competition (I'm not talented enough to play!) and the Ashes tests. I like to watch Wales playing rugby too, of course! I'm not the biggest fan of football, but I seem to know quite a lot about it because my husband is football-mad.
I'm really looking forward to meeting you all in September when you join us here at SJW. I can't wait to find out all about you and your interests!"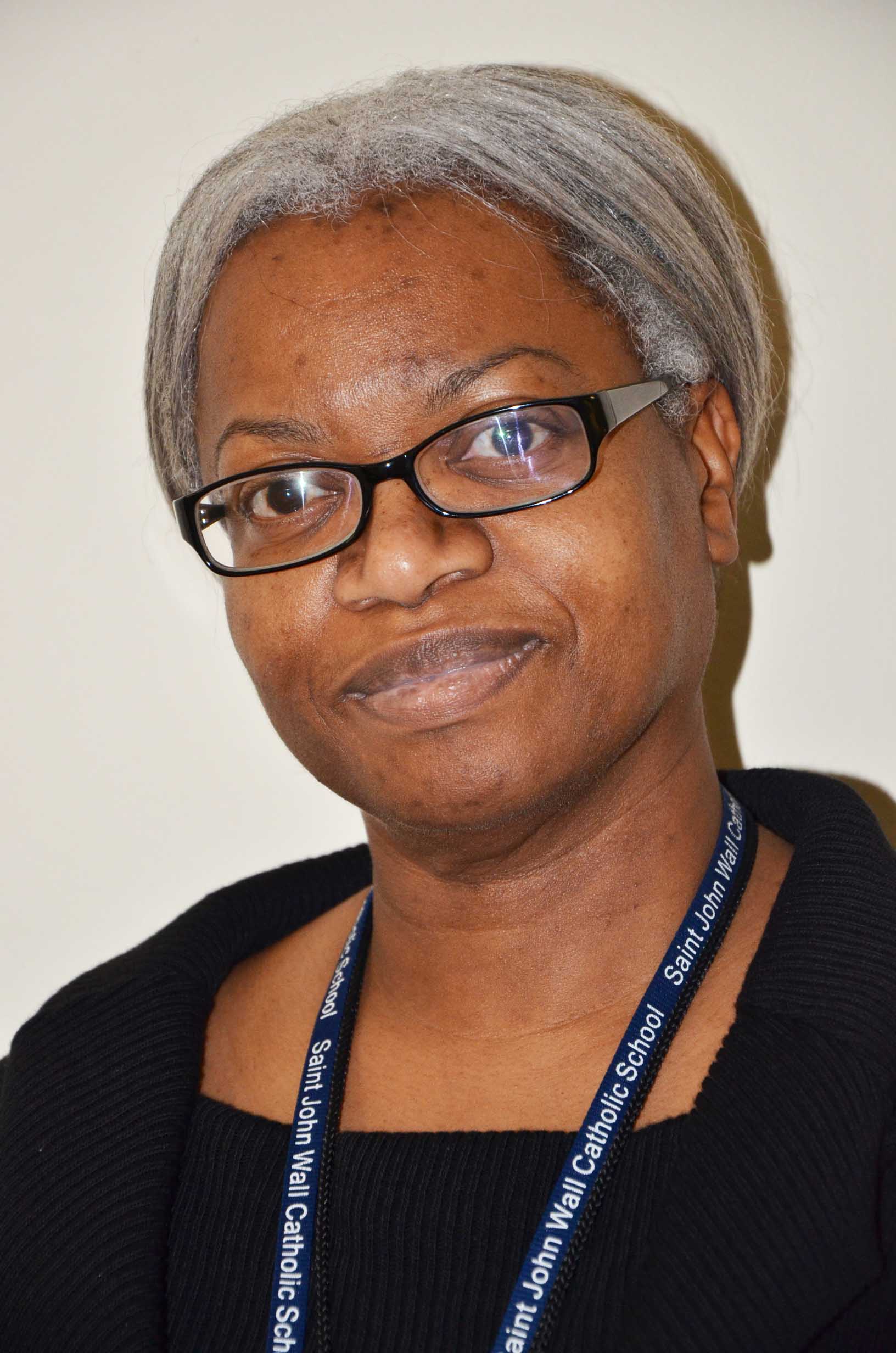 Ms Brooks - 7BRK
"My name is Ms Brooks and I shall be working alongside Mr Barnes as your form tutor. We shall be doing a range of different activities during form to start your day in a positive way. I want you to know how proud I am of our special and unique little school, your teachers are supportive, funny and brilliant and staff and pupils are kind and caring too. We care about your welfare and safety. I'm sure you will feel the same pride we do soon especially when you add your own creativity and flair to the school environment.
We can't wait to meet you, to get to know each other's personalities and interests. Oh, and when we do meet I hope you all greet me with a big smile. It always makes my day".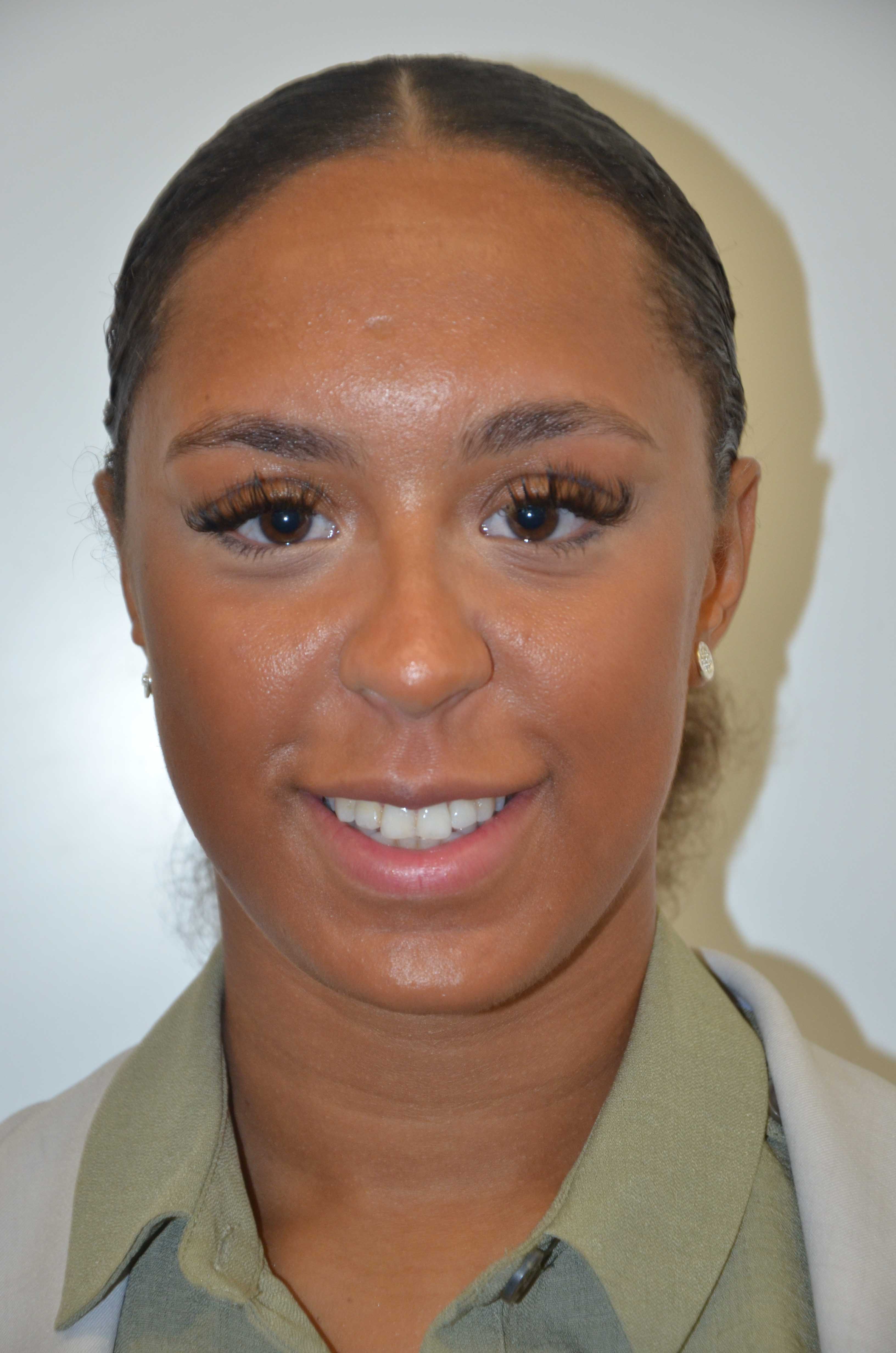 Miss Fox-Roberts - 7FOX
"Hello year 6 my name is Miss Fox-Roberts! I am an RE teacher at Saint John wall! My favourite things to do are going on holiday and visiting different countries and cities. In my spare time I love reading lots of books and spending time with my friends and family.
Things I don't like are untidy places, litter and coffee! I cannot wait for the school to re-open! Hopefully everything will be back to normal by the time I get to meet you all, and you can tell me all the lovely things you have been up to. Have a lovely summer, I cannot wait to meet you all!"
Staff you will see on a regular basis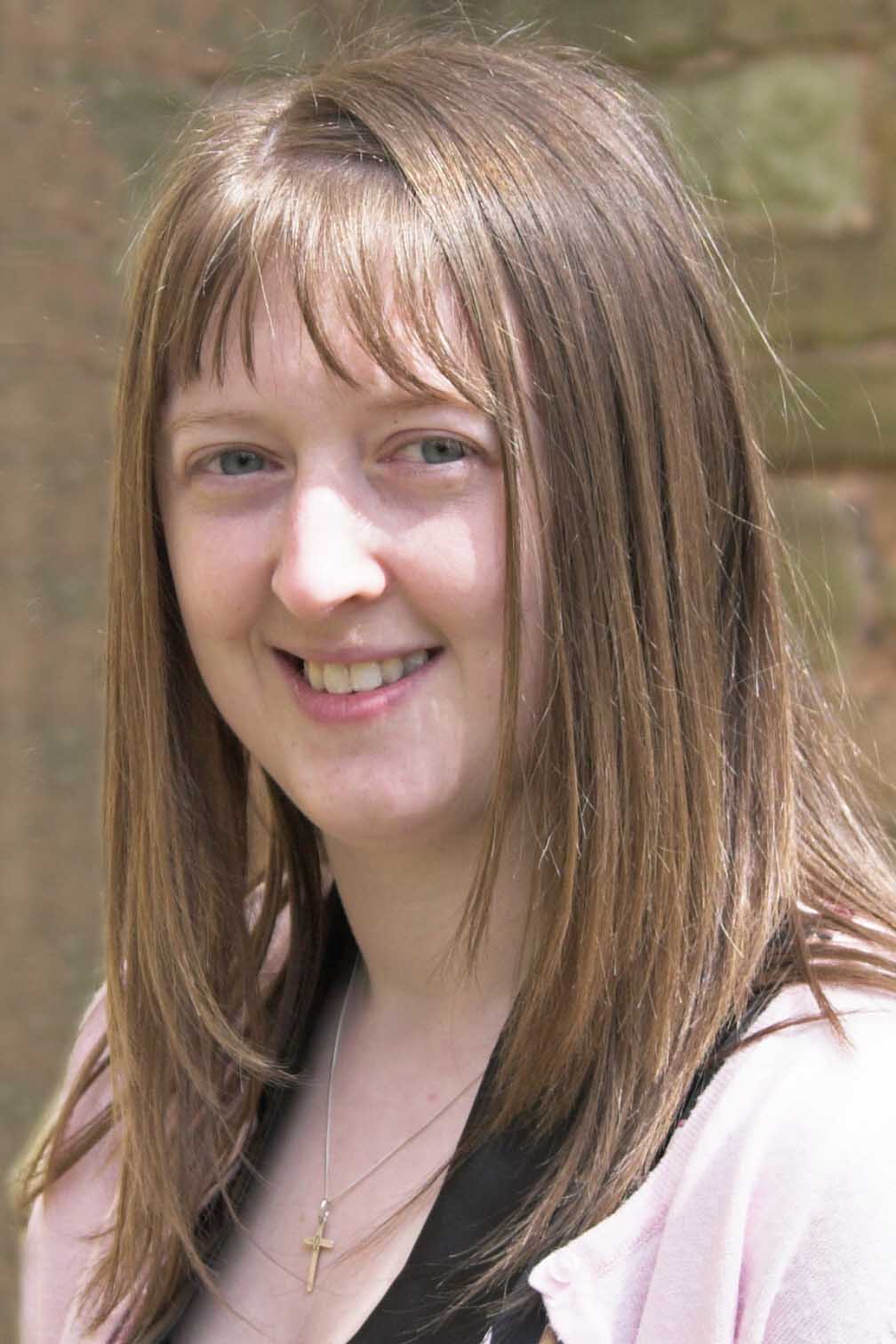 Mrs Crooks
"My name is Mrs Crooks, and I have the pleasure of supporting you throughout your time at SJW. My job is Assistant Principal in charge of your welfare and behaviour, which means i will be involved in supporting you in your attitude towards learning, rewarding you when you working well and having regular contact with home.
You can find my office off the main corridor...I have a massive window so I can see you all walking pass at lesson change over.
I also teach Music at SJW, and I am excited about getting to know you in my classroom too! So come and say hi!"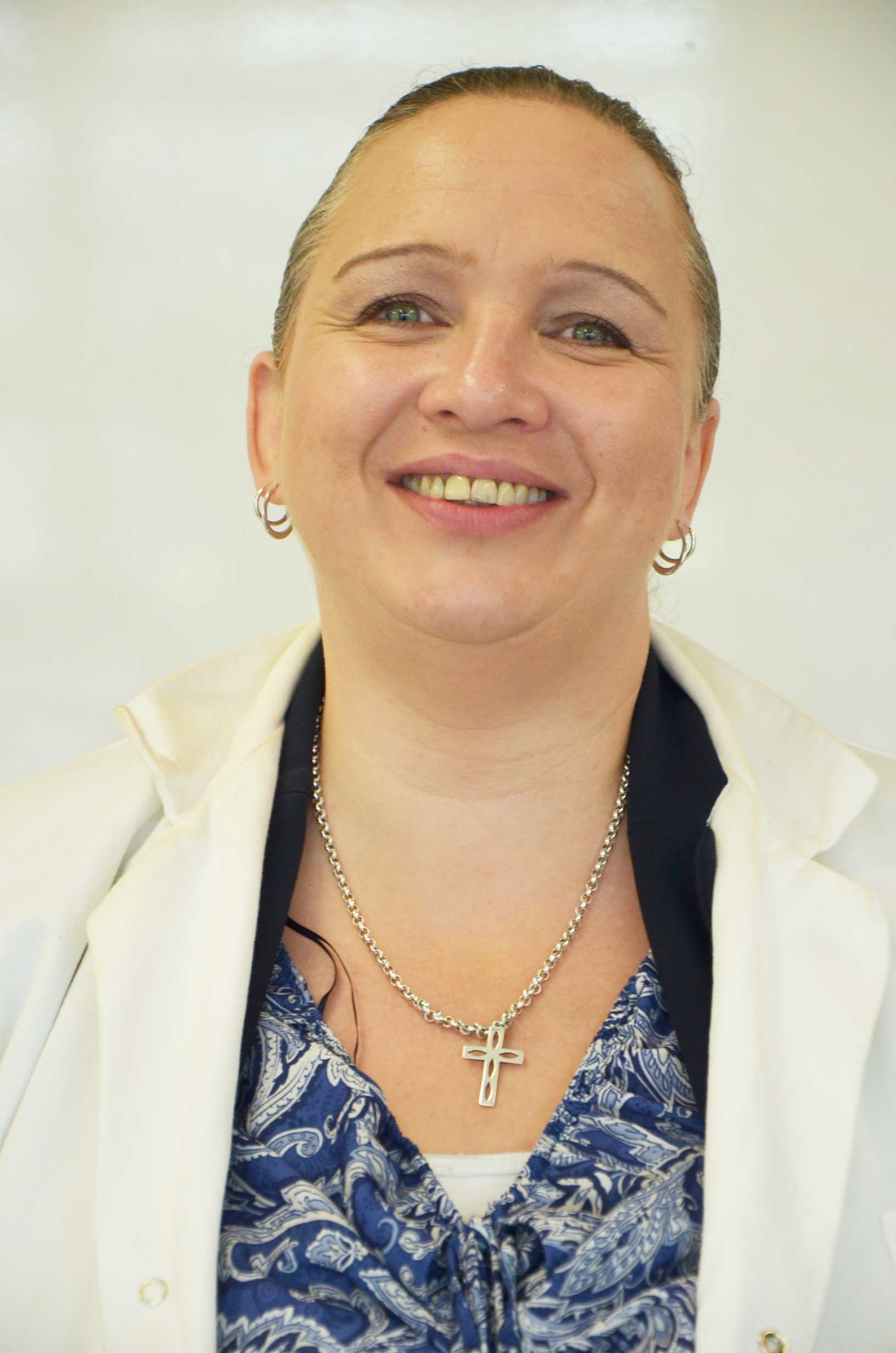 Miss Timmins
"Hello, my name is Miss Timmins and I am an Associate Assistant Principal – Personal development, behaviour and attendance. I look at your behaviour, attendance and punctuality. I make sure that you are in school everyday, on time and you are following the school rules".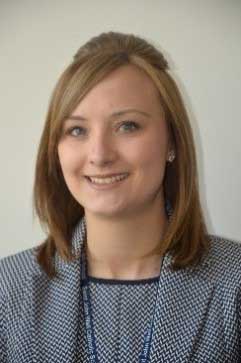 Miss Guest
"Hello, my name is Miss Guest and I am one of the Assistant Principals at Saint John Wall Catholic School. I work closely with Mrs Adams and the teaching assistants to support our SEND pupils".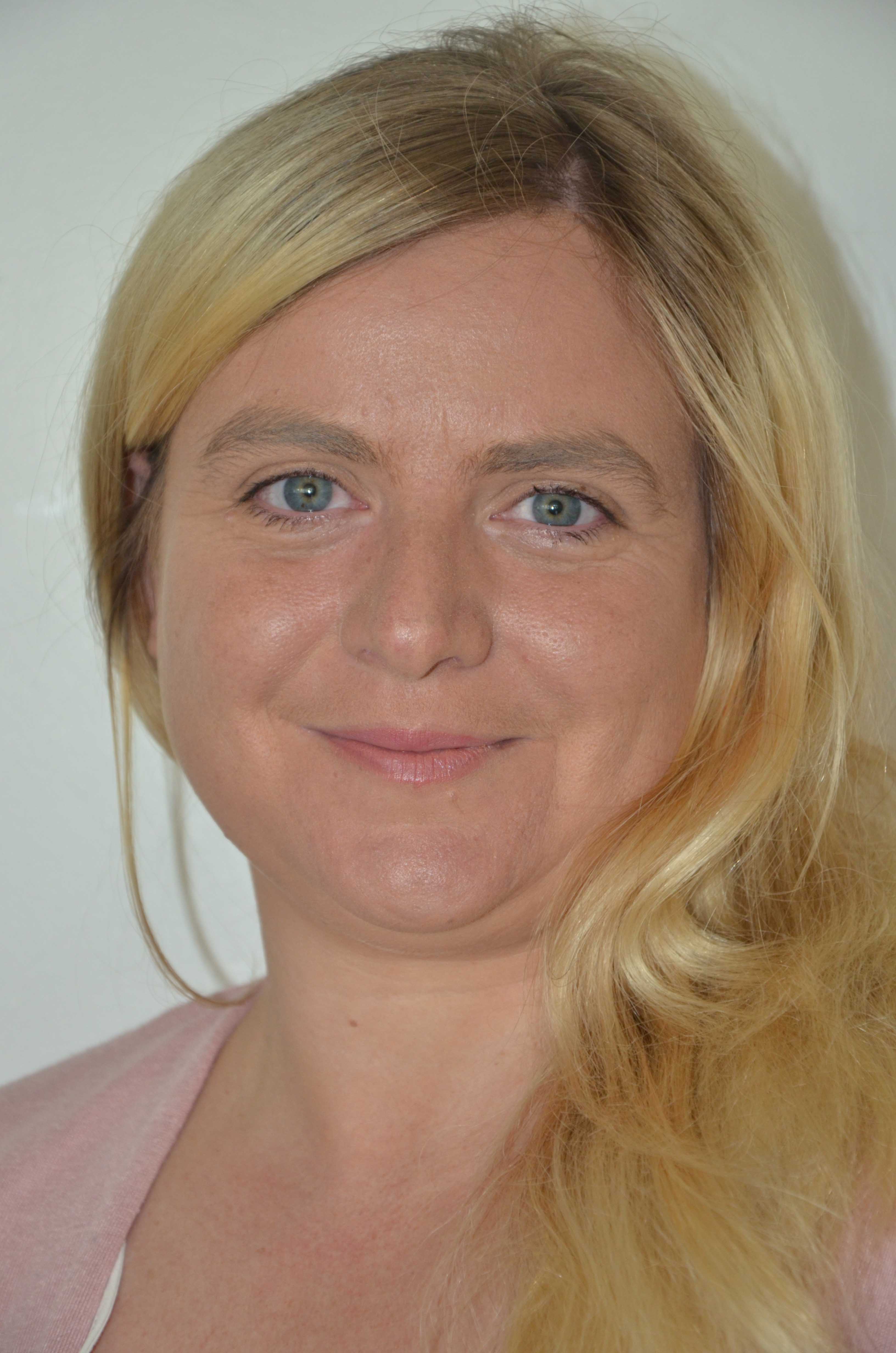 Mrs Adams
"Hi, I'm Mrs Adams and I am the SEND and Early Intervention Co-ordinator at St John Wall. My role involves supporting pupils with Special Educational Needs. I will help set up support for you in your lessons or in special clubs.
I am looking forward to working with you when you join us. If you have any worries then come and find me in T-Block and I will try to help you".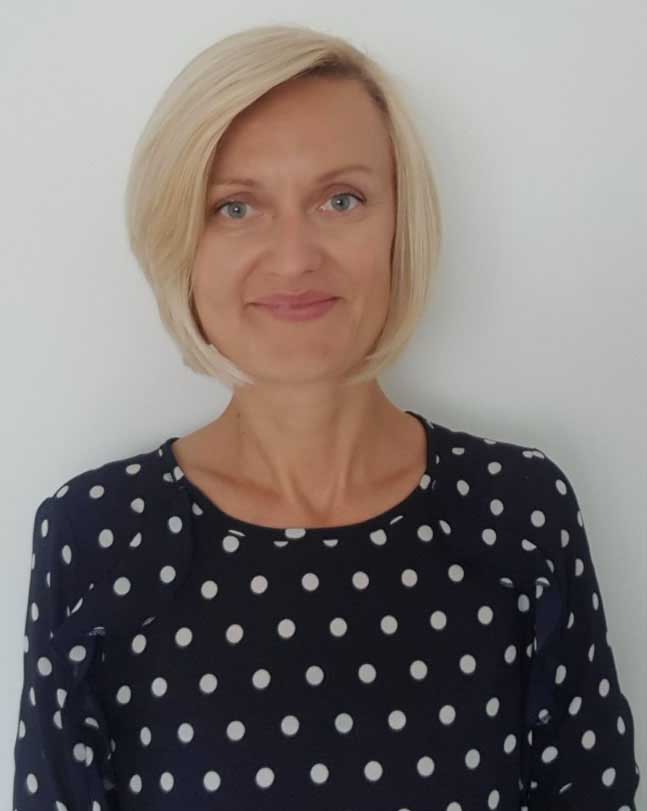 Mrs Kawecka
"My name is Mrs Kawecka. I work as EAL Coordinator at SJW. EAL stands for English as Additional Language so if you speak any other language than English, you will probably come across me at school. Mainly, I look at ways to support pupils whose English may not be very great and they may struggle in class. I also help pupils to pass GCSE exams in their home languages such as: Polish, Arabic, Spanish, German and many other. Hope to see you soon in our school. Do zobaczenia wkrótce".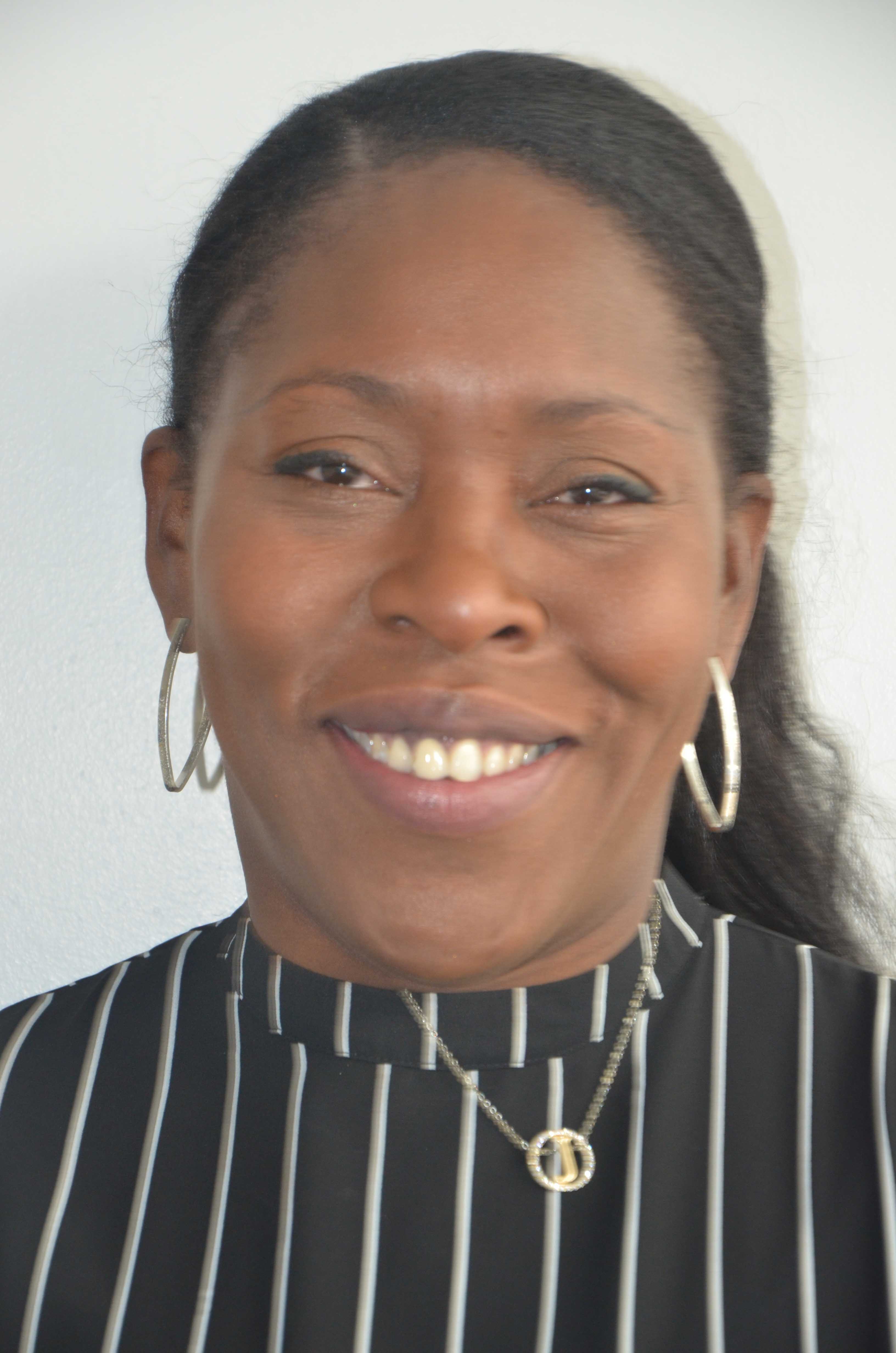 Miss J Hanson
"My Name is Miss Hanson. I help pupils and parents with their attendance and punctuality. I put competitions and prizes together for pupils who have excellent attendance. I also speak with pupils and parents who may need support with getting to school every day on time. One of my other jobs is looking after trips and visits. Pupils are able to come to see me in the reception area if they have any questions. I really enjoy working at the school and I am looking forward to seeing you all in September".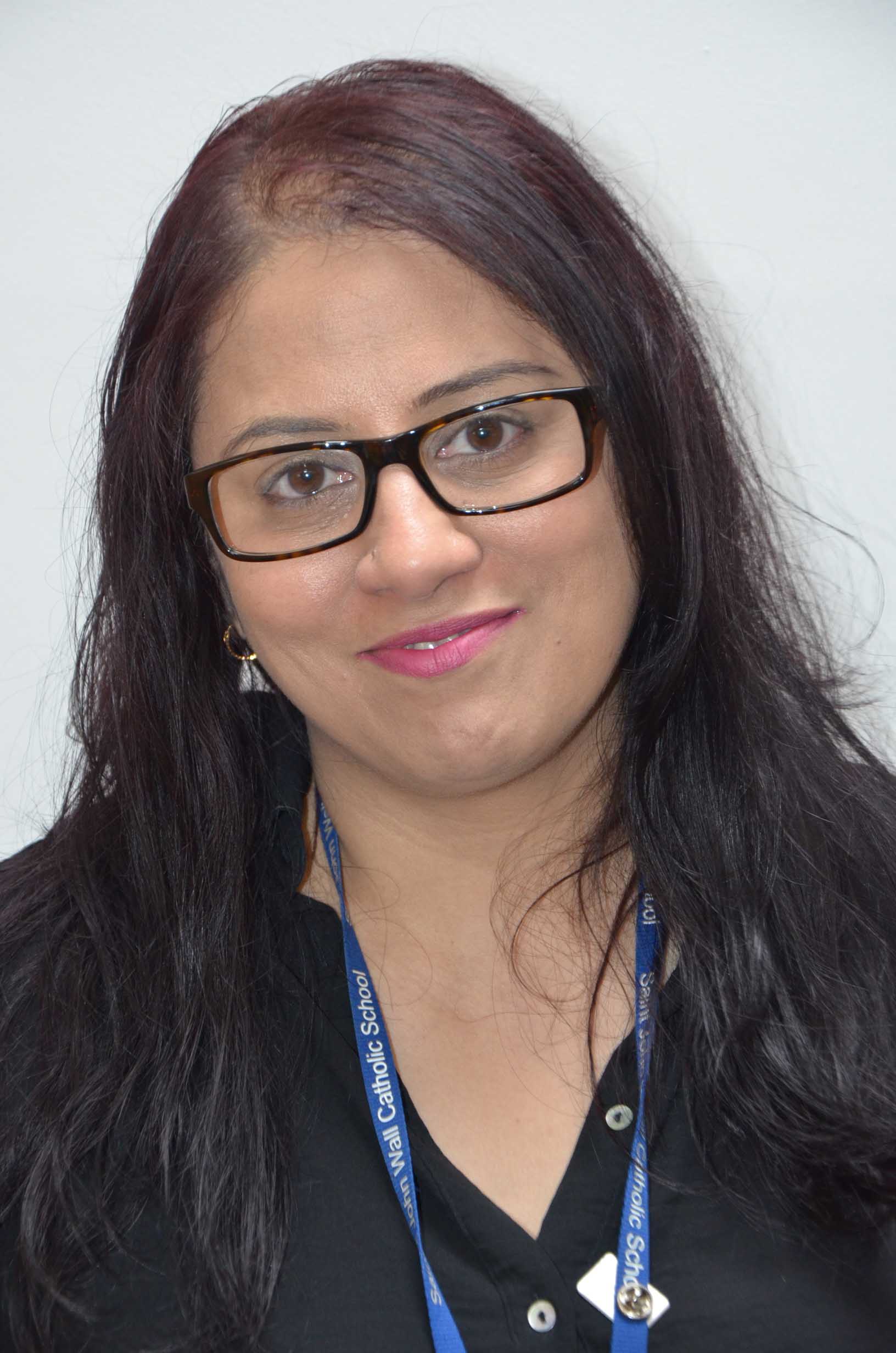 Mrs Nayyar
"Hello, my name is Mrs Nayyar, I am the Office Manager and I work in the school office. I work very hard in the background ensuring that when you arrive here in September, everything is in place for a smooth transition. I hope that you will enjoy your time here at Saint John Wall Catholic School".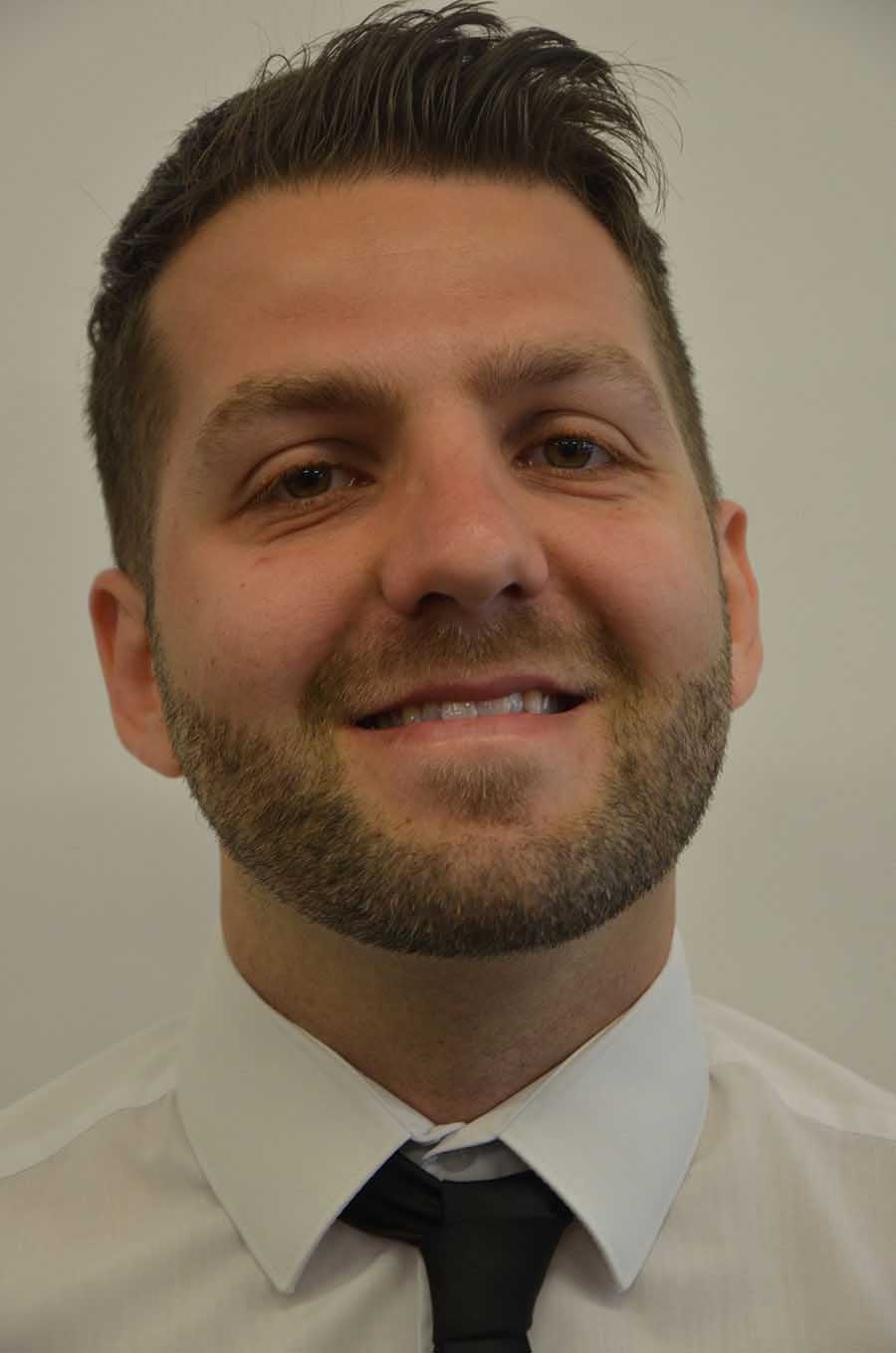 "Hi, I would like to introduce myself, Mr Owen, as the school House Activities Co-ordinator. During your time at Saint John Wall your form will be put into a house system from one of the following: John Paul, Pankhurst, Mandela, Luther King and Gandhi.
A point system is put together alongside class charts to come up with a winning house at the end of the year which will result in an external trip for pupils in that house. School competitions will be put on for pupils in a variety of sports, themed arts and crafts events at Christmas and Easter alongside various subject specific quizzes throughout the year.
Each house will have a pupil leader to help push and motivate your individual house to succeed, this is as easy as attending and supporting your house during competitions if you do not feel comfortable taking part.
At the end of the year we take part in huge sports day off site where there are numerous opportunities for you to gain points for your house, it doesn't matter where you place – every pupil will gain points for taking part!
The house system starts in September through to July so you must make sure you support and take part in as many activities from the get-go!"
House Captains Voice for Year 6 Pupils

"Hello, I'm Nancy, one of the House captains of Mandela house. As the new Year 7s I want to wish you guys luck, and you don't have to change yourself for anyone. You always have teachers and captains around you, you can ask us for help and we will always try our best to make you feel welcome, we want you to be able to settle in with no problems. Tip: just be you, have fun and I'm sure you'll get through school like a breeze. With any situations you can talk to us, if it's difficulties or if you just want to let your heart out we're always here to help". By Nancy Obvije
"This is a very challenging time for all of us regardless of age. Hopefully things will change soon so that we can begin to catch up on what we missed. When we come to school in September, hopefully the world will be different and we will be back to normal so that we can get back on track". By Callum Khan
"For the Year 6 pupils coming into Year7 I would say, do not be afraid of anything at secondary school, it's a new start to a whole new chapter of 5 years. You make good friends, get to meet new people and also get a new chance for a different school life". By Saksham Dadhwal
"Hi Year 6s, I know moving from primary school to secondary is a big move and can be scary but there is nothing to worry about because at SJW everyone is welcomed and accepted. This is one of your first steps into maturity and becoming aspiring young adults. You get to make new friends and experience new opportunities that are fun and memorable". By Shantae Mendy
"Collectively, as House captains, we support house games which occur every term, by spreading information about upcoming challenges and competitions as well as helping with these games. We are given responsibility and we are trusted members of our school community- here's my take on starting secondary:
Joining a completely new school is obviously very scary! - but it is also an exhilarating experience which allows pupils to form a bond with such a school community, that you will miss it when you leave in Year 11! One thing that must be noted is that fears and anxiety regarding this change, is very common. Of course, beginning afresh in Year 7 means there is an abrupt halt to your previous routine, for example, your lunch, break and lesson time, but do not let this stop you from enjoying your experience and maximising every given opportunity. I hope all Year 6's is excited to join Saint John Wall, as I am equally as excited to see new faces around the school". By Esha Kumari
"Hello New Year 7's, I understand that some of you may be quite anxious and feeling uneasy about attending this new school. Don't worry our school has an enjoyable, pleasant and amusing environment. It won't take you long to make new friends and get used to the system. You will have a lot of nice new teachers that will want to see you do your best. Now you're taking the first step in becoming young adults and there are new expectations and rules you must abide by. Make sure you listen to your new teachers, try your best in class, be nice to other people and new people you meet but mainly have some fun while learning lots of new things. By Fritz Bayong
"Hey having chills about joining a secondary school? Don't worry Saint John Wall Catholic School is a unique, multi-cultural and heart-warming school to attend. Here you will learn a lot and have lessons that will shape your future in the long run! All these lessons are taught by the best-teachers who want to see you strive in life. As for school life here in Saint John Wall, everyone's friendly so it won't be hard to make friends and interact with many people! There's also a lot of opportunities here including sport, art and many after school clubs (which are all enjoyable!). If you ever need any help, us prefects and house captains are here for you and ensure your enjoying your time here at Saint John Wall to the fullest! Stay safe in these unfortunate times and I'll be happy to interact and meet every one of you in September!" By Kabanza Simamba
"I assure each and every one of you guys will feel welcomed and supported by our attentive and intelligent staff for the next 5 years at Saint John Wall. Our school aims to ensure that our Year 7s are especially cared for. A unique part of our school is how small Saint John Wall is, so getting lost around the school should not be a problem after the first week. However, if you do require support, in anyway whatsoever, you can always ask your form teacher, head of year, or even us house captains. We look forward in meeting you guys in September!" By Ehsan Mohammed
Important Information
At Saint John Wall Catholic School, we take time to educate the whole child not just academically but in life skills too. We strive to be eloquent, compassionate, generous and truthful. These are just some of the St John Wall Values that we practise with our pupils encouraging them to grow into successful members of the community.

Here at Saint John Wall Catholic School we take attendance very seriously. We have had excellent attendance figures for many years and are proud to say that we are ahead of our target again this year. Our excellent attendance figures go hand in hand with excellent pupil progress and outcomes.
Attendance
To ensure that we continue to meet our weekly and yearly targets, and to ensure you reach your full potential, we need your parents/carers help:
If your child is absent due to sickness, please call the school on 0121 554 1825 before 8.40am.
If your child needs a medical appointment, please try your best to make it outside of school hours.
Holidays are not allowed in school term time, so please do not book them! If you need to know term dates, please check the school website or contact the school office.
Punctuality
Punctuality is also important at Saint John Wall Catholic School. The law requires you to ensure you are in school on time. Registration starts at 8.55am, so you should be in the school grounds by 8.50am. If you arrive late, you will be given a late mark and a 15-minute detention at morning break time. Two or more late marks in one week will result in a one-hour detention on a Friday after school. If you accrue 10 late marks, you will join the 75 Club, where you will serve break time detention, and an hour after school, each day you are late. Members of the 75 Club will also not be allowed on trips, until punctuality shows a significant improvement. If you arrive after 9.30am, this will be recorded as Unauthorised Absence for the morning, in accordance with government guidelines. Please ensure you leave home in plenty time for a punctual start to the day.
How to get to school - click here for directions
Uniform and Equipment
Saint John Wall Catholic School is a uniform school. Pupils are expected to wear full school uniform at all times. Pupils are likely to be sent home to change if they are not correctly dressed for school, sent to the St Francis Centre or given spare uniform in school to borrow.

We all come to school dressed for the business of education. This is explained to parents at their induction interview. We are proud of our school and of our uniform. When we wear our uniform correctly, it is an outward sign that we are proud to belong to the Saint John Wall School community.

Gogna Schoolwear

School Uniform can be purchased from Gogna Schoolwear which is located on: 67/69 Rookery Road, Birmingham. B21 9QU - Email:info@gognaschoolwear.co.uk Tel: 0121 523 5572 Fax: 0121 681 6828 http://www.gognaschoolwear.co.uk

(Social distancing measures in place - The shop has had a complete refit at Rookery Rd shop in order to facilitate Government guidelines. Hand sanitisers, floor markings, 2m distances, all staff are wearing visors and regular cleaning all round the store).

All pupils are encouraged to take pride in their personal appearance. The Leadership team and the Pastoral team reserve the right to take appropriate action to ensure all pupils dress appropriately (including makeup, jewellery, hairstyles) to enhance the reputation and reinforce the ethos of Saint John Wall Catholic School.

Pupils are expected to bring to school every day the following equipment in a suitably sized bag/rucksack:
pens, pencils, ruler, eraser, exercise books and equipment/kit relevant to a particluar subject.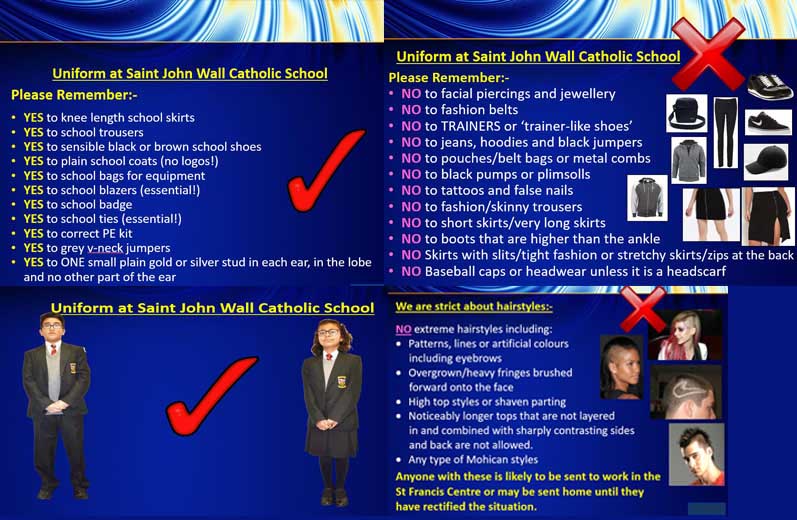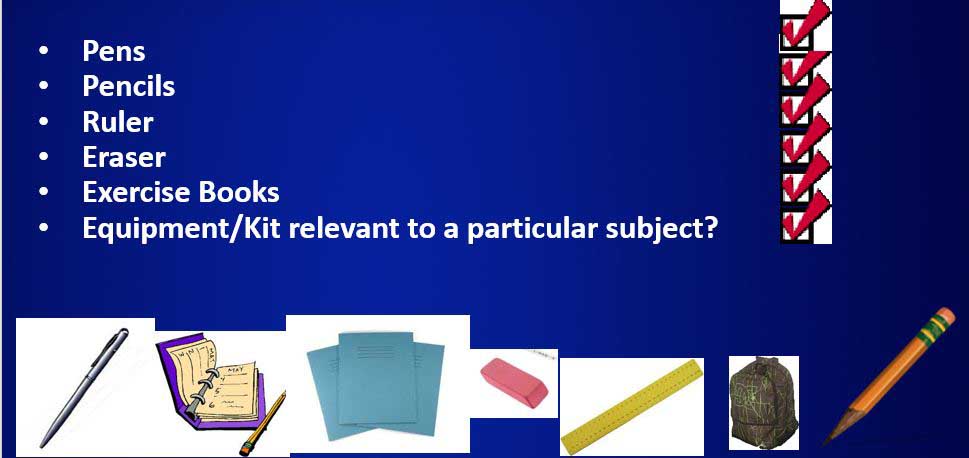 Lunchtimes
There are only two options:-
Stay for school dinners on site
Stay for packed lunch on site
Please note pupils are not allowed off site at lunchtime
The school canteen provides lunch for the majority of our pupils, and a place to eat their own packed lunch should they wish. Items of food are individually priced and £3.00 will be sufficient for lunch and may even provide a snack at break-time. Pupils will still be able to bring in money and use their finger print to add money to their account

If your child qualifies for free school meals, s/he will be issued with a daily amount of £2.30 which will be put onto their account. Please contact the school office for details if you do not currently receive free school meals and feel that you might be eligible.
In an attempt to remove all cash and cheques from school we are asking all parents to only use our e-payment method 'ParentPay' to pay for your child's dinner money. This can be done online using a very secure website or in cash at local stores where you see the PayPoint logo. You will be given more information and a log in when your child starts the school.
Frequently asked questions:
What Do I Do If...
If my child is ill
Please telephone the school immediately and leave a message with the school secretary. Kindly send your child with a letter explaining their absence when they return.
If my child will be late for school due to a medical appointment
Please telephone the school immediately and leave a message with the school secretary.
If I am concerned about my child's welfare
Contact the school and arrange through a school secretary for an appointment to see a teacher. This may be the Head of Year in the first instance. If you just call in at school, the chance of you seeing a teacher would be very rare as they spend most of the week teaching and cannot leave class.
If I am concerned about my child's progress
Although there will be a parent's consultation evening in the first term and a further one in May after you have received a report, please contact the school. The Head of Year can arrange an interim report (allow 2 weeks) if needed and will be available to meet with you.
If I am concerned about my child's uniform
Please send your child to school with a note if any item of uniform is missing. It will help if you can give a date or time by which the missing item will be replaced. We will lend your child items of uniform if they have either lost it or left it at home, it will need to be returned to Miss Pop at the end of the day.
If my child has lost an item of equipment
A lost property service is available and your child should consult with the member of staff responsible. We cannot be held responsible for the loss of items of clothing or equipment by your child but will do our best to assist if time is available.
If I have any complaints about the Curriculum
If parents have complaints about the curriculum they should in the first instance refer them to the Headteacher who will deal with them in accordance with procedures of the 1988 Education Act.
If my child brings a mobile phone to school
If your child is caught with a mobile phone it is likely to be confiscated for five school days or until a parent collects it. Your child must ensure that their phone is switched off and put in their bag.
Is my child allowed to wear jewellery and make-up to school
Jewellery is not allowed to be worn. If ears are pierced, only ONE small plain gold or silver stud in each ear, in the lobe and no other part of the ear. Nose/eyebrow studs and any other body studs/rings/bars are NOT allowed. Make-up, nail varnish and long/false nails are NOT allowed. Tattoos are NOT allowed.
Items banned from school
Certain items are prohibited in school these are – knives or weapons whether real or replica, alcohol, illegal drugs and stolen items whether real or replica. This includes a member of staff reasonably suspects has been, or is likely to be, used to commit an offence, or to cause personal injury to, or damage to the property of any person. If for any reason pupils need to be searched, school staff can search pupils with their consent for any item which is banned by the school rules. Pupils can be searched where there are reasonable grounds for suspecting that they are in possession of a prohibited item (see above). Pupils can be searched on the school premises or, if elsewhere, where the member of staff has lawful charge of the pupil (e.g. on a school trip or at a sporting fixture). This information is taken from our Behaviour Policy.
Any headwear unless it is for a religious observance, Baseball caps, Tight fashion trousers/skinny trousers, Hooded tops, Logos on clothing/decoration on trousers, Skirts with slits/tight fashion or stretchy skirts/zips at the back, Studded/decorative belts, Trainers, Boots, unless they can be worn under trousers, Pouches. Hats and hoods are NOT allowed to be worn indoors.
SCHOOL POLICIES
You can view our school policies which are available by clicking here
How to help with those first few weeks - information for parents/carers
Show your confidence in your child so that they believe in their own confidence. Avoid taking over tasks that they can do themselves – it can sometimes be hard to hold back on trying to help.
Be ready to listen, but don't expect your, "how has your day been?" end-of-day question to be answered. Just be there when your child wants to talk, so that if they have a tough day or a worry, they know you are available.
If your child feels they are being bullied or tells you of a circumstance that you consider to be bullying, contact the school for a confidential conversation to deal with this.
Welcome their new friends into your home and make them feel at ease
Subtly increase your child's independence with practical experiences such as popping out to the shops or getting them to take more responsibilities like getting their own school uniform ready.
Practise the journey to school, particularly if it involves public transport or a new route to walk.
Make sure they get to bed in good time without any electronic devices, and they have a water bottle and a healthy snack for topping up during their school day too – the first week will be very tiring.
Useful Resources
Transition Activities